Interior decoration
Space planning and management
Bathroom decoration Bathroom decoration ideas

Blue is one of the most appropriate colors for bathroom decoration. It is very dynamic and sparkling and represents the trend in adhesive wall decoration, on the floor or in furniture and decorative accessories. But other colors can also be chosen in harmony with the general style of home decoration or the chosen decorative theme. One rule must be respected all the same for bathroom decoration when renovating. One always starts with the renovation of the floor, easy tiling, walls and accessories. And we take care to select the right colors and materials and do not forget that the best interior decoration is the lightest one.
Kitchen decoration Kitchen decoration ideas

Invite nature into your kitchen in two ways: through the predominance of the color green in your kitchen decor, furniture and accessories, and through a large sliding window above the worktop that opens directly onto the garden. The most modern kitchen decoration is that of an open kitchen: materials blend in and give way to naturalness through integration or juxtaposition. The unity of material for the floor, credenza and worktop is a trend. The most recommended furniture fronts are those made of solid oak. A large amount of light through a glass roof, if possible, is an added bonus.
Living room decoration Living room decoration idea

In position of master piece in the house, the living room must benefit from a well cared for decoration. Entrusting its living room decoration to professionals is one of the guarantees of a trendy living room decoration. It is also possible to choose alone its decoration by choosing colors with neutral tints awake with touches of bright colors. Accessories such as decorative cushions are well recommended to refresh the interior decoration of a house. On the furniture side, opt for the trend of sofas in different colors or sand color embellished with olive green or fuchsia cushions.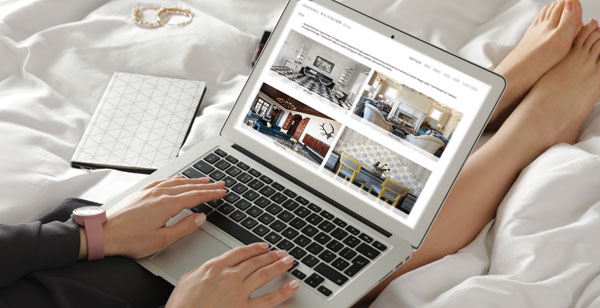 Interior decoration, design
On the pages of our site we invite you to discover dozens of interior design ideas and clever and original products to decorate your home. This is the whole reason for the articles we publish. They all aim at transforming the fact of decorating your home into a delightful experience and at giving your home a new lease of life. So get inspired on our pages and read about everything you need to decorate your living rooms with a personalized interior design and create a pleasant and warm atmosphere at low prices. We inform you to decorate your living room, your bathroom, your bedrooms and we reserve a particular attention to the decoration of children's rooms.
Decoration ideas for all rooms (living room, kitchen, bathroom, bedroom.

Decoration ideas for the interior of the store and for the window to attract customers.


The garden decoration allows to embellish the outside of the house with flowers, plants, shrubs.

Terrace decoration can be reinvented every summer with furniture and decorative elements.
For the decoration of a room think of the tricks that combine interior comfort, calm and serenity. Several accessories and objects are essential to achieve this: cushions, bedside tables, posters… And several colors are recommended: natural colors, earthy colors and all bluish shades.
When we talk about decoration for special occasions, we are talking about creativity and originality. Whether it is to celebrate a wedding, an anniversary, a religious ceremony or other, a beautiful decoration is always sought after. This is what leads us to unearth atypical ideas to decorate rooms, tables, cars and dishes.
The expression of courtesy manifests itself, in addition to gestures and words, through the art of table decoration during festive meals. Valentine's Day dinner, Christmas dinner and Easter family dinner are all occasions to express courtesy to family members and guests.